–By David Drucker for FIU News
Michael Lopez '20 is a bit of a thrill-seeker. In his 20s, he picked up a guitar, started a folk-rock band and moved to Nashville. In his 30s, he became a paratrooper for the U.S. Army in Germany before busting his leg on a jump.
Now, using his degree from FIU, Lopez is beginning another career: mathematics. And he finds it just as engaging as his other stops.
"I feel like a wizard, to be honest with you. The stuff we math people do, you can't see. You can't see a derivative or an integral. But without them, we can't do all of these really cool things like split the atom, or build computers, or be able to talk to each other over the Internet," Lopez says.
Lopez is beginning a job at NASA as an optical engineer, someone who works with telescopes and other visual technology.
He was what some professors call a "mature student." Although faculty don't receive dates of birth or personal contact information from their pupils, a student's performance sometimes makes it clear that he or she is not 18 years old.
"He got a 100 percent on his first two exams," remembers Professor Taje Ramsamujh in the Department of Math and Statistics. "He is able to see the big picture better than most people. And that is because of his mathematical maturity."
It is a maturity that Lopez built by seeing a lot of the world.
Born to Cuban parents in Hialeah, Lopez had a taste for adventure growing up. He and his cousins were surfers who roamed up and down the Florida coastline looking for the tallest waves. After breaking all of his boards, though, Lopez chose a new hobby.
"I heard Bob Dylan when I was a younger guy, and I said, 'Oh yeah, I could totally do that,'" Lopez says of the famed singer-songwriter.
Lopez was set on becoming a professional musician. He learned the guitar and harmonica, spending his time in libraries studying song books. The young performer played at bars and clubs across Miami.
After a couple of years playing, Lopez decided his solo act needed to expand. He had a friend named Rose whom he knew from his day job at Starbucks. He also had a crush on her.
"He said, 'I need you to play with me.' And I loved him. So I said, 'OK,'" says Rose Lopez MFA '20, now Michael's wife.
The duo started dating. They packed their bags and moved to Chicago. There, they built up their musical chops while living in a basement apartment. After a couple years, they moved to Nashville and recruited more musicians to their group. They formed a four-piece band called The Heavy Love Cult.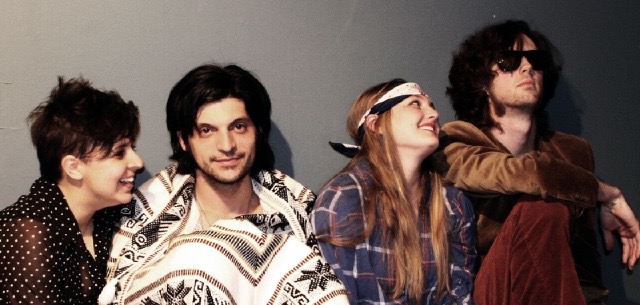 "My favorite part was getting up there in front of a bunch of strangers and singing a song you wrote. It's not even about anyone liking it or anything. It's just having the gooseballs to go up there. It was so liberating and so thrilling. I guess I'm just a junkie for that feeling," Lopez says.
At some shows the band was loved and at some shows they were "just so, so bad," Rose recalls. It all came to a conclusion when a thought entered Lopez's head that forced him to reconsider his career. It was triggered by seeing a poster of the Rolling Stones, where each member of the rock group was dressed head-to-toe in eccentric clothes.
"It was then that I started to realize, I just couldn't be that guy to do nutty stuff to get my music known," Lopez says.
He shifted his focus away from music as he acted on a desire to serve his country. In 2013, Lopez enlisted in the Army. The Miami native was assigned to be a paratrooper in Germany.
Right before leaving, he proposed to Rose. She said yes and followed him to Europe.
"I was thinking, 'He is going to go off to have adventures and trump through the woods as a soldier. I'm not going to be left behind. I'm going to join the Army too," Lopez says.
Since they were married, the Army allowed the couple to live together in Germany. They stayed for four years.  Lopez initially wanted to serve longer, but he had a family to look after. His wife had given birth overseas. And after breaking his leg on a jump, Lopez knew he wouldn't be of much use to the military.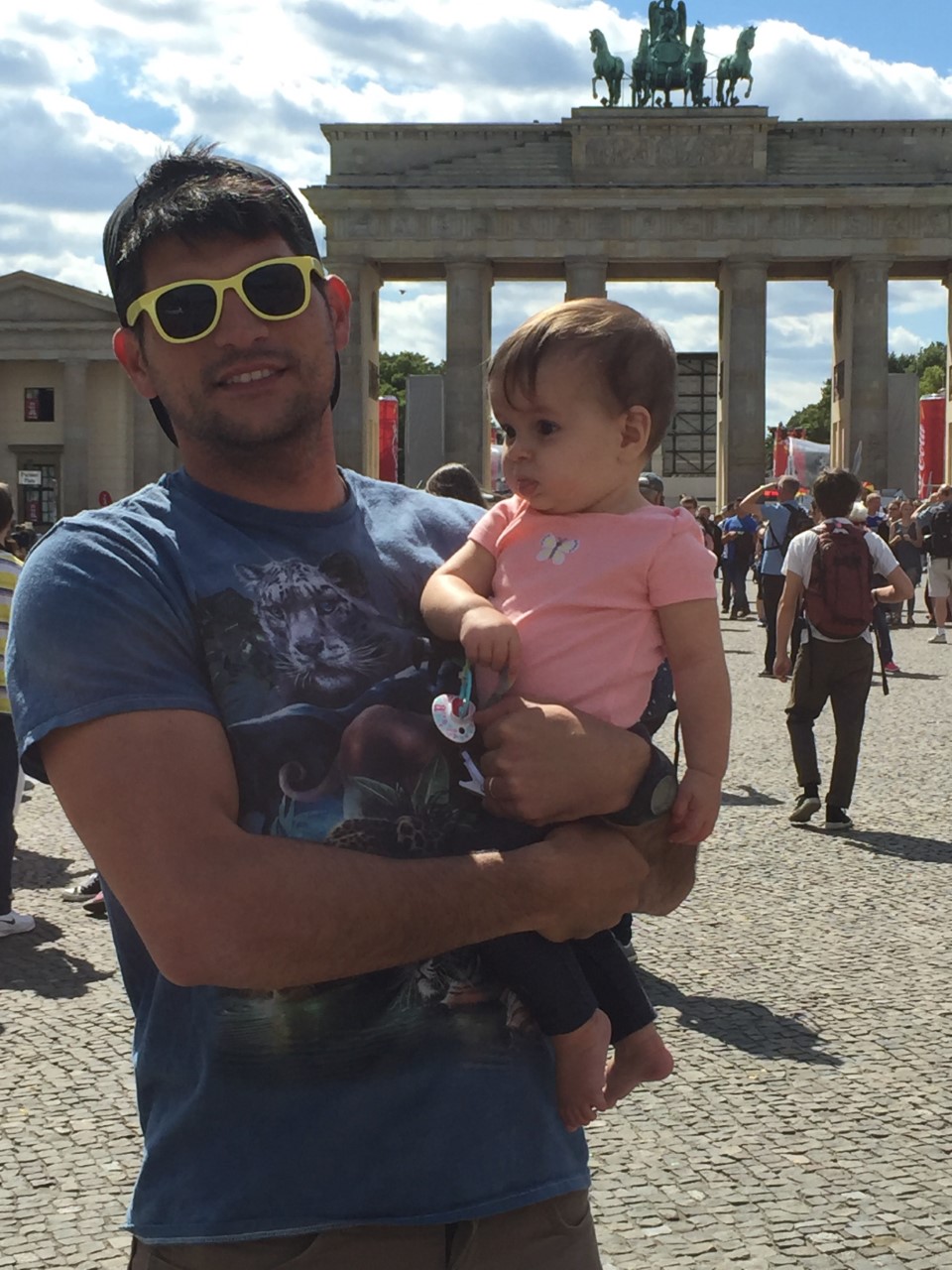 And so Lopez decided to get a college degree in math, a subject he had been passionate about since he was a child. He started at Miami-Dade College online while in the Army. His wife, an FIU student at the time, convinced him to finish his bachelor's at Miami's state university when they returned to the U.S.
At FIU, Lopez gained a group of people to learn from as well as a quiet place to concentrate. His home base became a cluster of chalkboards outside the math department in Deuxieme Maison.
"I would just sit there all day between classes and do my homework or go over some topic I didn't understand on the chalkboard. The cool thing is you have all these math majors and professors walking through. They would say, 'Oh, you should try it this way,' or 'Hey, you should think about it this way,'" Lopez says.
Now, as Lopez begins his new job, he readily admits that he's taken a difficult, abstract path to being a mathematician. But that's not a bad thing, he says.
"The hardest things are the most worth doing. They give you the most pleasure, stress, anxiety and fear, but they also give you something you will never get from anybody else. No one can tell you the things you will learn when you accomplish something hard," Lopez says.
In 2021, Lopez is beginning a master's in mathematics at Johns Hopkins University.