–By Tatianna Basanta for FIU News
Michelle Jubilee Gonzalez MA '08 (@michellejubilee) is a self-proclaimed storyteller and has made a career for herself in the film and entertainment industry in whatever capacity she could – actor, voice-over talent, singer, stunt performer, producer and, most recently, writer.
Gonzalez graduated from FIU's School of Music with a master's in vocal performance; since then, her passion for movie-making has taken her to roles both in front and behind the camera, including working on blockbuster films like "Spider-Man: Into the Spider-Verse," "The Fate of the Furious" and "Stargate Origins."
As a lifelong learner, Gonzalez is constantly acquiring new skills to help her in the film industry, including martial arts and new languages—Arabic, French and Italian.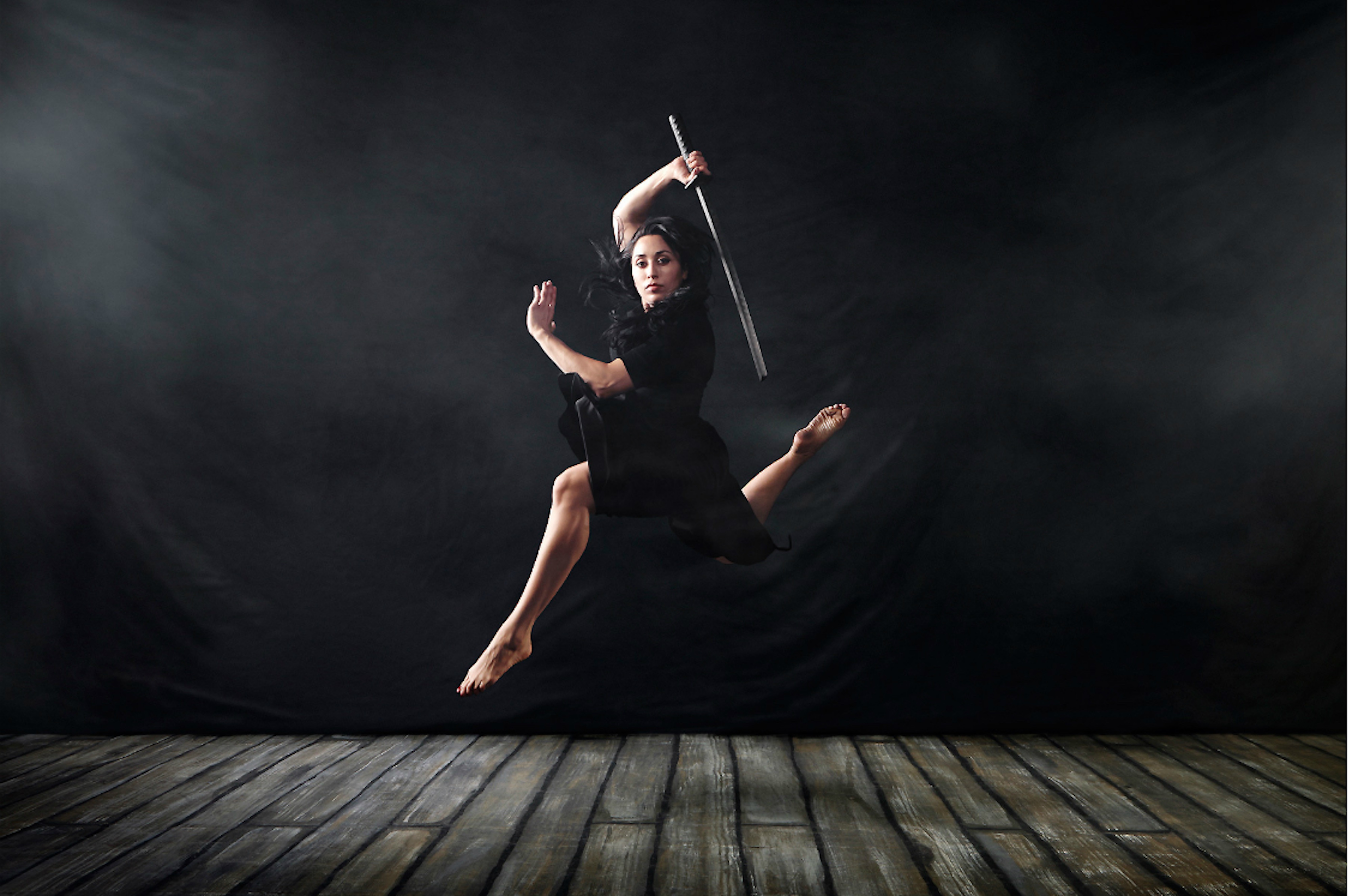 How did you first break into the film/entertainment industry?
When I first moved to LA, I signed with a wonderful agent, and she recommended I meet and train with some great people in the stunt community. At first flip, I felt right at home with these performers. Six months later, I got a chance to work on a show that needed a strong fighter, and with over a decade of martial arts under my belt at the time, I was the right person for the job. From there, one job led to the next. I took advantage of every job and used it as a launchpad to build toward the next. What you see today is the accumulation of lots of hard work, focused discipline and tenacity.
How did you go about attaining your current position?
It comes down to the formula of preparation + opportunity = success. I have been fortunate enough to be ready for every audition, every meeting and every booking that has allowed me to shine in whichever capacity they needed at the time.
What are some career highlights you have from all your years in the industry?
Some of my favorite highlights include working on films like "Spider-Man: Into the Spider-Verse," "The Fate of the Furious," "Stargate Origins" and my role on "Seal Team."
On "Seal Team," I did the audition in Arabic and ended up booking the role. A week before filming, I was asked if I could do the scene in Urdu, which was feasible. However, the day of filming I was asked to do the scene in Pashto. Thankfully, there was a linguist on deck to help me quickly learn how to translate and enunciate the words correctly. It was an emotionally heavy scene that demanded a good deal of depth and layers, so as an actress, the extra challenges made it all that much more special for me.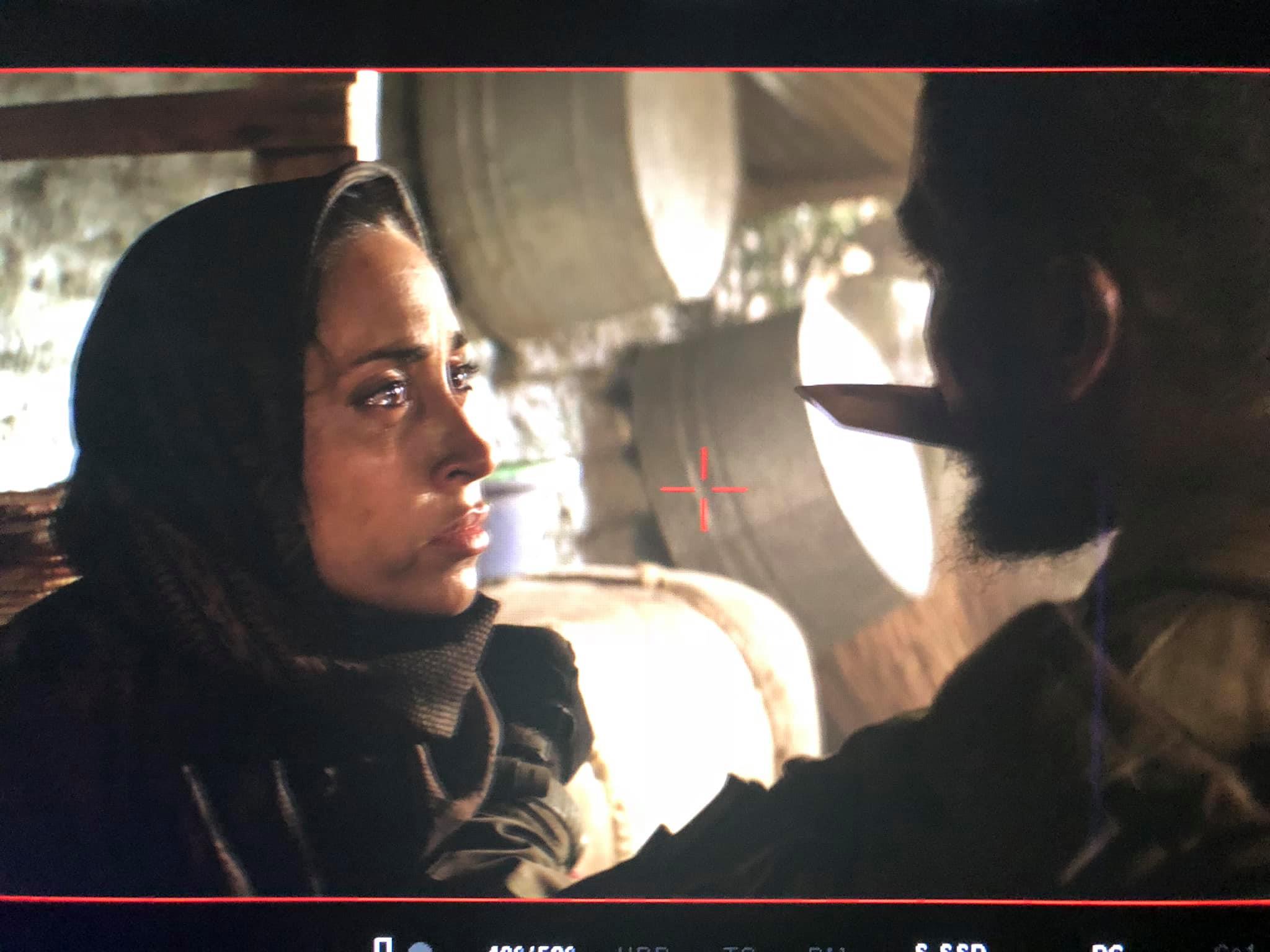 Ultimately, it's always such an honor and joy to work with some of the most exciting and talented individuals in this community of storytellers. I feel very fortunate and immensely grateful for every job I'm considered for, and more so for every role I book.
What made you decide to pursue a graduate degree at FIU?
After completing my undergraduate degree and working as a freelancer for a year, I felt that something was missing. I wanted to arm myself with more knowledge and build my network within the world I was most familiar with at the time (i.e. music). I had looked into FIU and saw that they had a strong music program, so I decided to stay in Miami and knock on FIU's door. I owe a great deal of credit and thanks to Professor Robert Dundas who saw my potential and approved my application into the program. As a working artist himself, he knew how to recognize the challenges I experienced as my voice continued to develop. He was an excellent mentor to me, and I'm grateful for his insight that helped harness the wild horse of energy I was at the time!
How has FIU helped you get to where you are today in your career?
FIU has not only prepared me with a solid degree – that has been instrumental in helping me secure work opportunities – but more importantly, it has allowed me to establish a great network of professional colleagues and friends with whom I've stayed in touch throughout my career thus far. It's wonderful to see the FIU alumni thriving in various professional arenas, and I am excited to see how we continue to establish ourselves in our selective industries.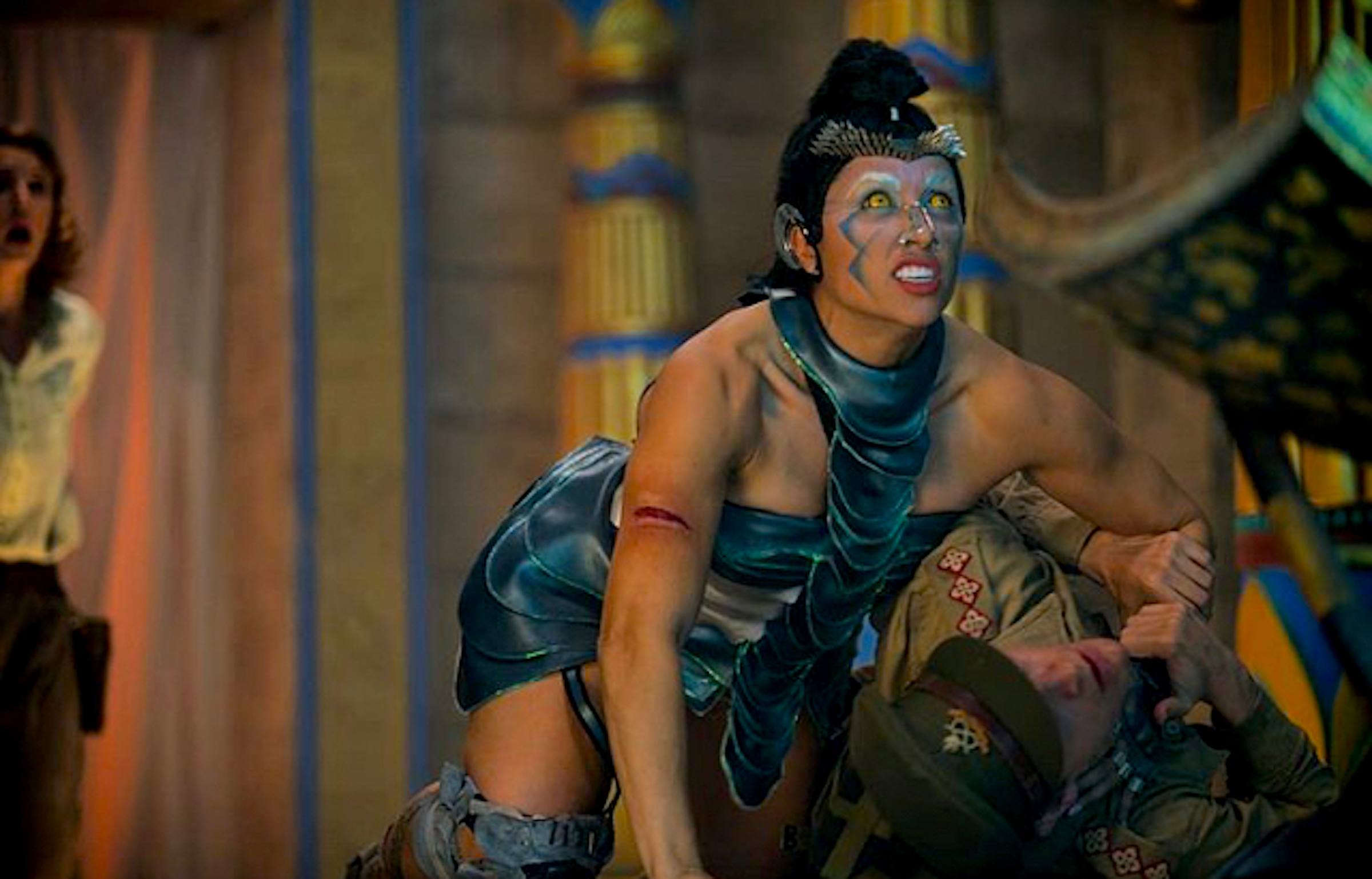 Are you working on any new projects you can share?
In regard to acting, I will be appearing in an episode of season six on "Fear of the Walking Dead." You might also catch a glimpse of me in "A Quiet Place II"— which is set to release in April 2021. A new show on HBO titled "Hombre" has me in the role of a homeland security agent with some dialogue, so that should be fun.
And as for music, I've been collaborating with fellow FIU alumnus and composer Erick Bolivar on an upcoming album of epic trailer track songs – music, lyrics, violin and vocals performed by me and full production and arrangement of the album produced by Erick. Some of the songs can be heard here: SoundCloud.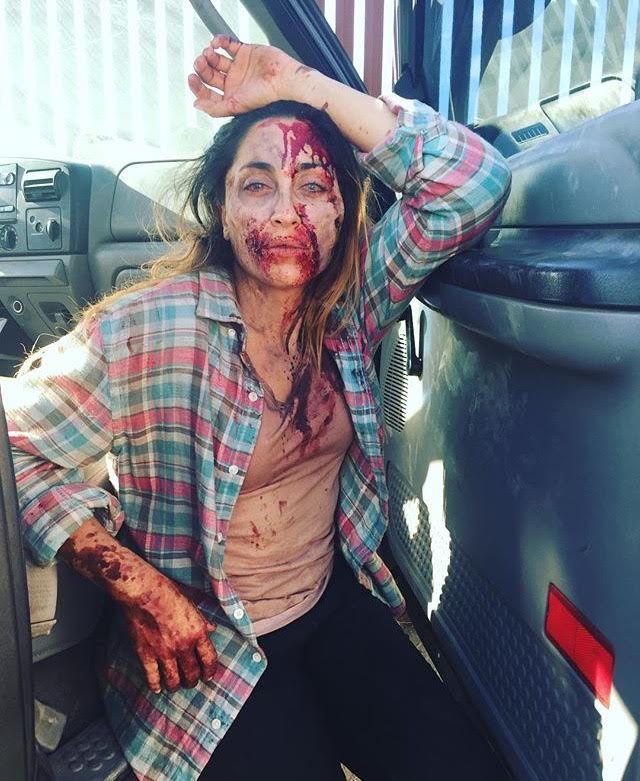 What advice do you have for students interested in a career in the film and entertainment industry?
I think the best thing for students interested in a career in film and entertainment would be to explore the different departments within this industry as it will give you better insight into how they all support the "big picture." Get started now – whether a class is in session or not, capitalize on what you have right now. Learning to work with what you've got and making the most of it will sharpen your ability to be resourceful, creative and collaborative —these are three of the most important qualities one should develop if you want to work in any capacity in this industry.
Also, understand that this line of work is very unpredictable and far from the ideals of professional/economic "stability." Rejection is a given, changes are inevitable and politics and relationships are almost always at the center of every decision made. Don't do this for fame or money. Do it because you love it—in good times or bad; the love you have for your craft, your community and your vision will be the anchor that keeps you grounded when the inevitable winds of adversity are bound to blow through.