–By Tatianna Basanta for FIU News
Following months of quarantine and a citywide lockdown, alumna Margie Stein '14 finally braved visiting restaurants this past summer, only to discover she felt admittedly uncomfortable. After taking a look at her surroundings, she realized she was not the only one.
Stein noticed dozens of restaurant patrons elected to eat outside and use their own plastic utensils instead of risking the restaurant-supplied silverware. She also noticed that most of those plastic utensils ended up strewed along the grass, instead of tossed in the garbage—polluting the environment.
So, amidst the pandemic, public relations graduate Stein addressed a critical need in the community by teaming up with her best friend, business partner and psychology graduate Nataly Neuman '14 to create travel-friendly and sustainable cutlery sets that can be taken anywhere.
After four months of brainstorming, creating and testing, Stein and Neuman officially launched NAMAR, their easy, on-the-go, personal and sustainable cutlery line, in November 2020.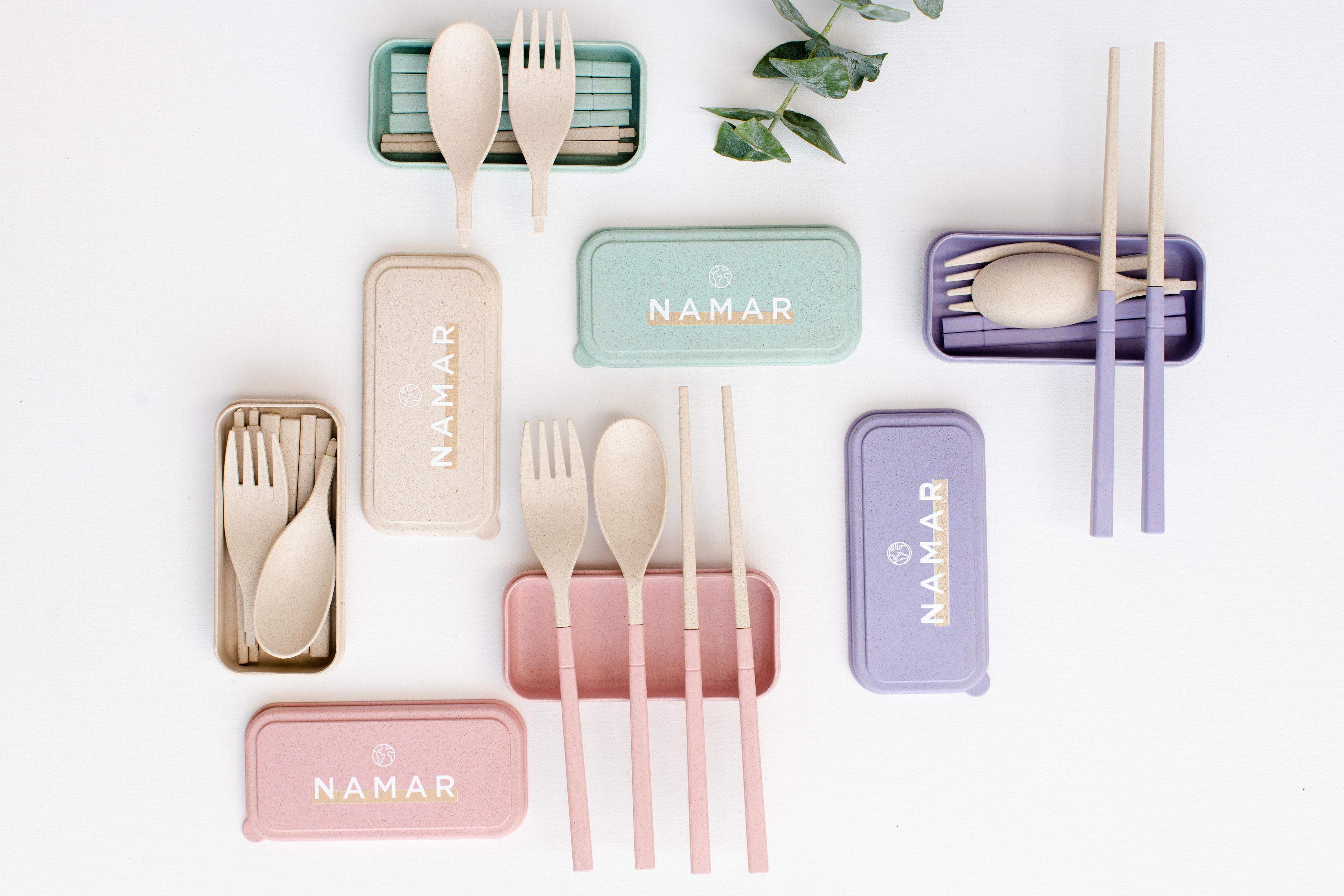 And since their launch last month, Stein and Neuman have already received and filled more than 200 orders.
Stein and Neuman note that the compact sets and branding set NAMAR apart from other sustainable cutlery sets on the market.
"We really want to shift the perspective of how people look at sustainability. We want to convey the message that sustainability can be luxurious," Stein says.
"More importantly, we want to inform people that single-use plastic is harming our planet and that making one small change, such as using NAMAR cutlery sets rather than plastic, can make a big difference," Neuman adds.
NAMAR cutlery sets come in four different colors—pink skies, purple fields, sand dune nude and sea foam green—and equipped with a reusable fork, spoon and pair of chopsticks that can "literally fit in your back pocket."
According to Stein and Neuman, the lack of a knife in the set makes NAMAR kid and travel friendly and allows customers to be at ease using them without feeling like they are carrying a weapon.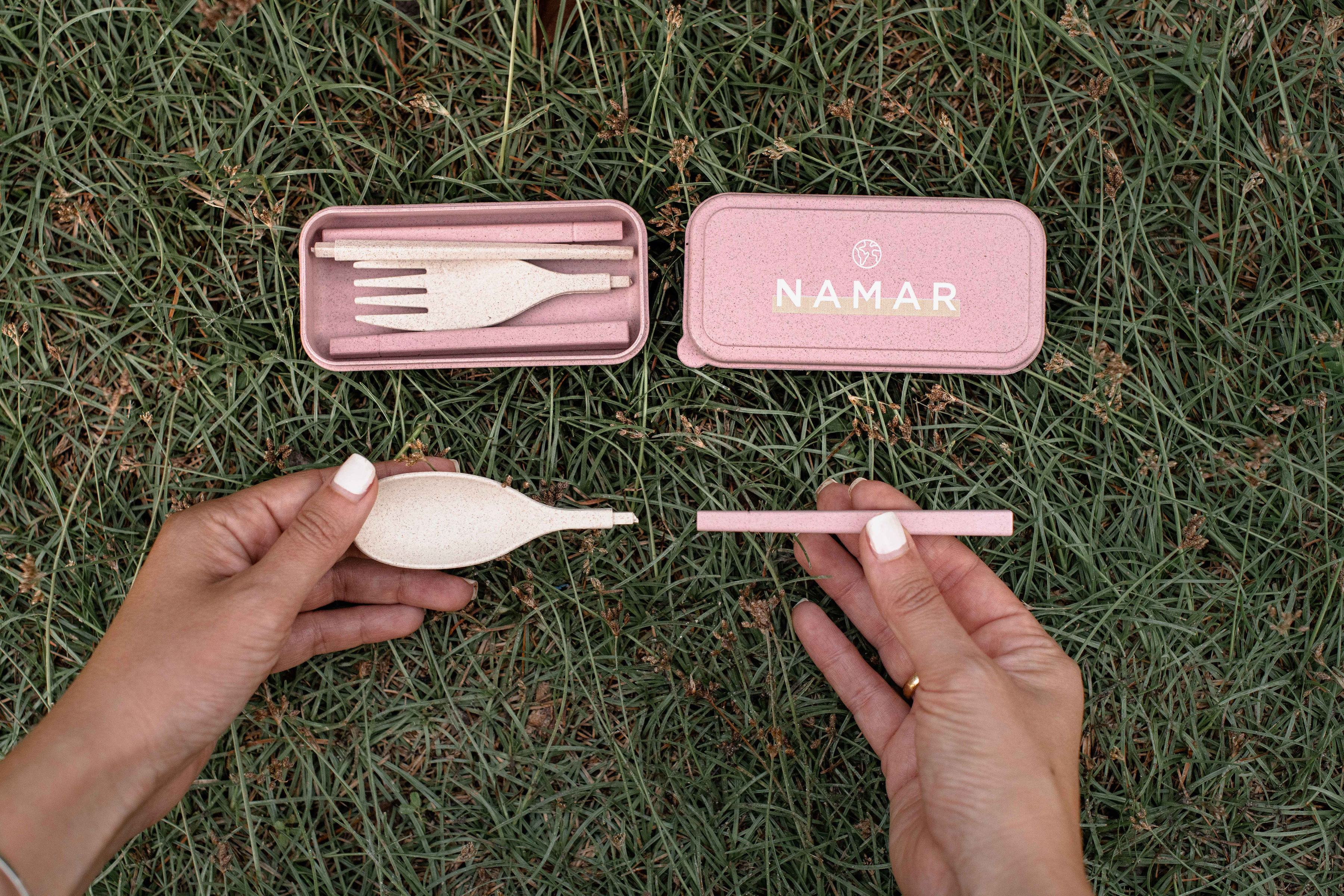 Each set is made from 100 percent natural wheat straw.
Stein and Neuman said they chose wheat straw as the material because it's biodegradable, reusable, recyclable, gluten-free, strong and serves as nutrients to the soil when it decomposes.
The colors of each NAMAR cutlery set serve to highlight the "gorgeous aesthetics of the planet."
"Our sand dune nude set represents our beautiful deserts. Our pink skies set reminds us to appreciate each sunset that we experience. Our seafoam green set is dedicated to keeping our oceans clean and plastic-free. And our purple fields set urges us to keep our air clean enough to grow endless fields of flowers," Stein says.
Although they come from different degrees and backgrounds, Stein and Neuman believe this ultimately allowed them to bring their own unique and valuable perspectives to NAMAR and help grow the brand.
Stein says her degree in public relations taught her all about effective communication, which she then used to garner media coverage for the brand on outlets like Forbes. And Neuman used what she learned from her psychology degree to create the marketing and branding of NAMAR.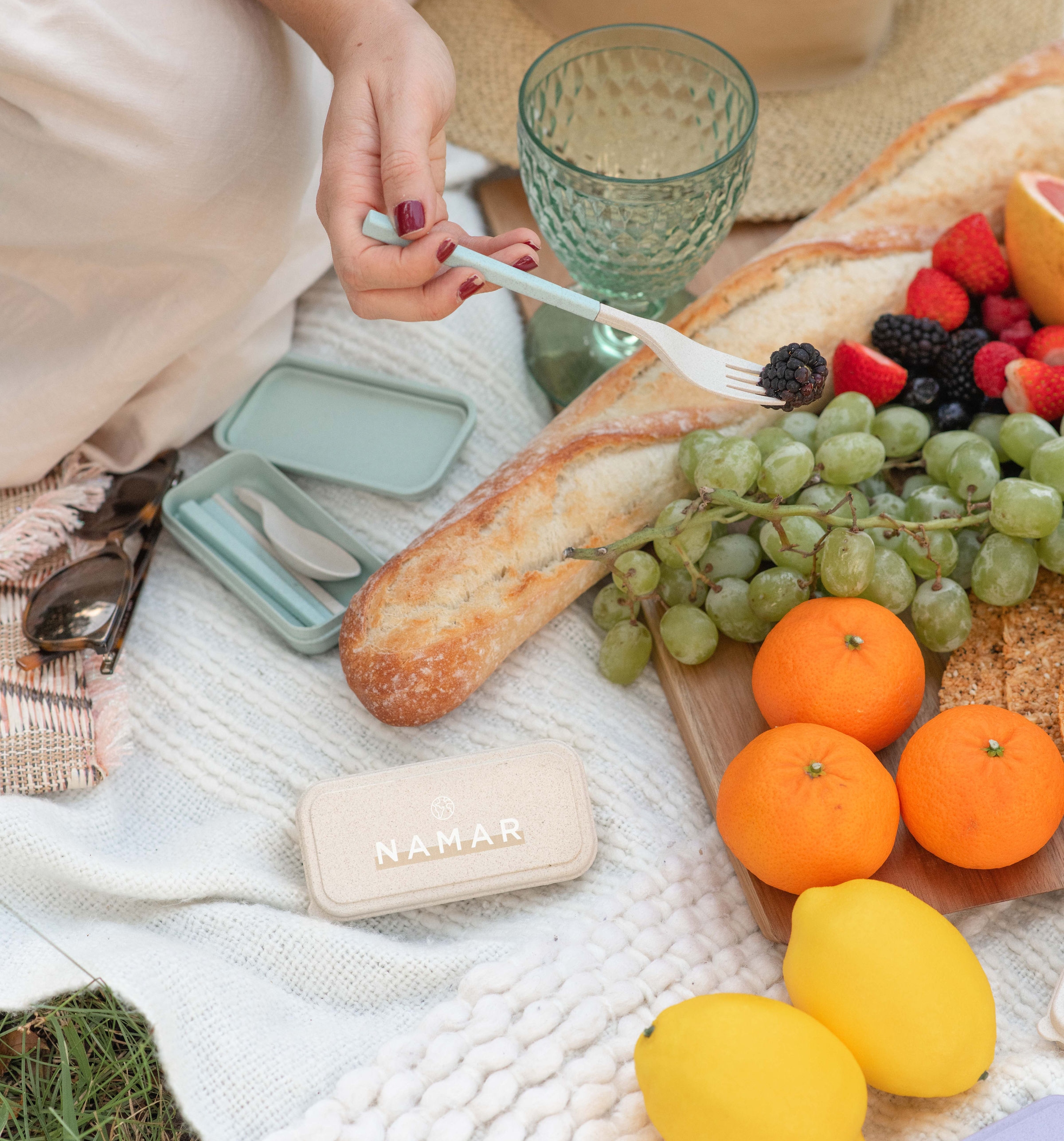 "There is an intense psychological component to marketing a business or creating a successful brand," Neuman says. "In its essence, branding is the process of designing a campaign to induce popularity and loyalty among customers. In order to do this, one must understand the psychology of the audience, giving you the ability to entice consumers who will mentally connect and relate to your brand's identity."
NAMAR is available for shipping in the United States and Canada and a portion of the proceeds for each purchased cutlery set goes to Feeding America.